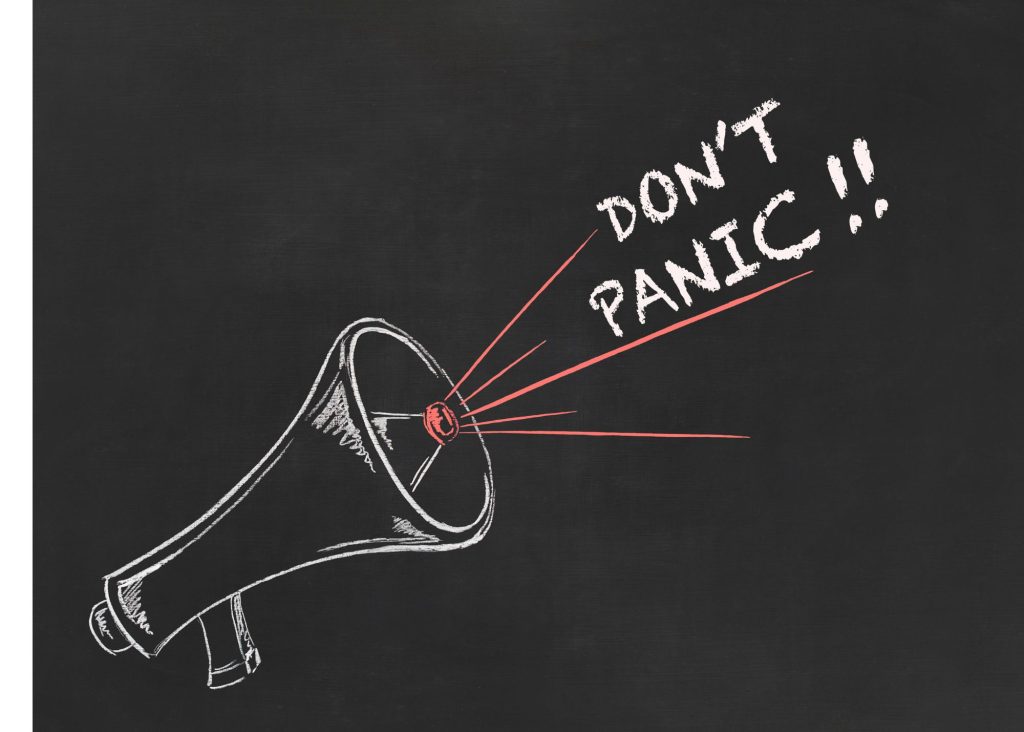 Buying? Don't Panic!
Your guide to actually coming to Florida and buying a home.
So, you've decided to move to the state with all the sunshine and none of the snow shoveling, dry air, frigid winds, salty roads, and even steep inclines to walk up? Florida is an enticing destination for a lot of people for a lot of different reasons, but we know that it might seem daunting to jump ship and buy a home across the nation. To help you navigate your path to happiness we've put together this guide on traveling, home shopping, and buying.
The first thing you MUST do is reflect on what exactly you want to buy. We've seen a lot of people buy plane tickets and come to Florida with no idea what they want and no understanding of the home options available. In essence, they went on a tropical vacation but spent the whole time looking at houses with the A/C turned off. Don't set yourself up for failure, consider the following and you'll be golden!
Getting Started
What is your budget? Florida has a long history of being budget-friendly, especially for those on a pension. However, it's easy to loose sight of what matters and loose a grasp on your pocketbook. Knowing what price range you're in helps narrow down the homes you want to look at and prevents wasting time, i.e. less hotel stays, flights, drives, etc.
Where do you want to be? This doesn't necessarily mean you have to name a well-known location, but instead think of how you want to spend your time. Does barbequing on a dock in a manicured community seem good? Do you want to be near a city or live in a small town? How about both? Define everything you want and consider homes based on how many checkboxes they fill.
What do you want in a home? Think about how you'll be living your life and make decisions about your home based on what you need. Will grandkids be visiting? Maybe you need an extra bedroom. Are you the entertaining type or homebody? Choose your prospective homes accordingly.
Talk to an Agent before Buying
Knowing what you want is the first step, but now it's time to talk to an agent. An agent will assist you in selecting properties that are suited to your needs and they'll even scope out the properties for you! Some are inclined to think of an agent as an annoyance or a middle-man, but when buying long-distance you should think of an agent as a resource at your disposal.
The best time to shop for a home is out of sales season, when the market is competitive and nobody's buying. You want to buy in the summer time.
Buying a home long-distance is a thorough process if you're doing it right. By clarifying what you want ahead of time you can have an agent keep an eye out on properties that otherwise would come and go before you even finish booting your computer. Agents can check places out for you, take pictures, and contact sellers when you can't, they can even think of stuff you might've not thought about. Over a span of time you can compile a list of homes worth actually looking at, making sure to have had your agent scope out the place.
Plan a Trip
You are now a Florida real estate pro, you've talked to agents, dug through websites, and compiled a list of properties you want to see – it's time to go. But alas, this is the hardest part! Most people's closest experience to long-distance home shopping is maybe a business trip. We'll now talk about planning your trip to make the most of it.
Step 1 – Plan your Ground Trip
You're coming Florida to buy a home, therefore plot all your potential homes on a map and think of a way to strategically see all of them. Have a day-by-day hitlist and run it by your agent. You will need to see every home with an agent (lest you just stare at the exterior) and planning ahead will ensure your agent is available. Also, chances are that you'll have a rental car – Florida isn't known for its public transit – and you will want to limit your miles and gas expenditure.
Speaking of a rental car, stick to the basics. You won't want a big car or something inefficient. Even though you'll be sticking to a relatively small region of the state, the back-and-fourth will add up and could be costly. Don't let yourself be sold into renting something you don't need.
Lastly, give yourself a lot of extra time to take breaks and enjoy the state. Plan to only be looking at houses in the earlier part of the day so you can sample restaurants, shops, and more. We have a very good list of places to eat in the Ellenton area here. If you're lucky enough to have family or friends in the state, set aside a day to meet them.
Step 2 – Lodging
This isn't an absolute necessity, but chances are that you will be spending at least two days in Florida and will need to stay the night somewhere. As someone who's traveled all over, usually by road, I can promise that our state has the best hotels at the lowest prices if you know where to look.
You want to plan to stay at the hub of your home shopping region, not by the airport. Hotel prices fluctuate but you're guaranteed to find better deals a) in medium-sized towns outside of cities and b) if you call ahead by at least a few days. It's best to schedule further out. If you heed our advice and come in the summertime to save on your home, the tradeoff is slightly higher lodging prices. However, this will be mitigated if you follow those two points.
Step 3 – Asphalt or Wings?
So far it's been assumed you're going to fly to Florida. Unless you live in the southeastern US it's more economical to fly, but there are a number of things to consider. Whatever you decide to do, make sure you looked at the alternatives thoroughly.
Trying to buy a plane ticket the old fashioned way isn't the most economical thing to do. We recommend you use Google Flights instead to get the most competitive pricing. Make sure you know what airport(s) you need to fly to before shopping for flights. A quick Google maps search will show you driving times between airports and the hotel you selected.
Conclusion
If you want the best life you can live, a financially responsible resort-style perpetual vacation, then you need to get to it! Follow these steps at your leisure and we'll be here when you're ready. Below are some links to help you find your path to the best retirement ever.